Brick chimneys contribute to the charm and beauty of old houses. If allowed to deteriorate, these old chimneys are not just unsightly but can actually threaten the architectural soundness of the building. Chimneys on old houses often have cracked, missing, or deteriorating mortar. Brick and mortar are porous, not water resistant. If water penetrates and is subject to freeze-thaw cycles, deterioration will follow. Water and frost are the enemies of masonry and will, given time, eventually reduce it to a pile of rubble.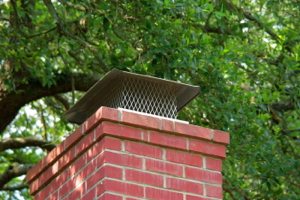 Chimney repair in historic buildings — or those over 50 years of age — often requires tuckpointing and brick restoration, too. Historic houses and their chimneys were constructed of clay bricks assembled with lime mortar. After decades of exposure, the mortar joints between the bricks begin to fail. If an inappropriate mortar is used, rather than preserving the chimney, it will actually accelerate the rate at which the masonry deteriorates.
Makeshift brick repair is often made with cement, which is commonly used in new construction but inappropriate for historic buildings made of older, softer brick. Effective brick mortar repair of old chimneys involves the use of lime-based mortar instead of modern masonry materials and techniques.
"This is a company to choose if you want the job done right, a company that stands behind its work, and a company that values its clients." — Angie's List Member, 2013
Washington DC's historic neighborhoods such as Capitol Hill, Shaw, Logan Circle, Adams Morgan, Georgetown, and others, as well as Old Town Alexandria, VA, are filled with brick homes built in the 18th, 19th, and early 20th centuries. These homes and their chimneys were constructed in a time when bricks were coal-fired, producing a softer brick than those that were later manufactured using more modern technologies. Brick chimney restoration in historic buildings, therefore, requires the use of traditional materials and methods to ensure continuing structural integrity for decades to come.
Renaissance Development is a leader in brick restoration and historic preservation of the area's wonderful old homes and buildings. We specialize in brick chimney repair and restoration projects in Capitol Hill, Shaw, Logan Circle, Adams Morgan, and other areas in Washington, DC.

visit our "Contact Us" page and fill out the form or call us at 202.547.2345.