Tuckpointing — sometimes called "repointing" — describes the restoration of historic brick buildings by removing mortar between masonry joints and replacing it with lime-based mortar. This term applies to brick restoration on both building facades and chimneys. When done correctly, tuckpointing will ensure the structural integrity, longevity, and value of buildings constructed of brick during the 18th, 19th, and early 20th centuries.
Structures in Washington DC and Old Town Alexandria, VA, built from the 1700's until the 1920's, have load-bearing masonry walls consisting only of bricks and mortar. They contain no iron, steel, or any other reinforcing structural support inside their walls. These load-bearing buildings were built of coal-fired clay bricks assembled with lime mortar.
"They are really good. They were very responsive and they clean up well and they stick to their budget. They have significant experience working on historic exteriors. I've got a 100 year old house and they know how to take care of it." — Angie's List Member, 2013 · http://angieslist.com
Lime, a stone used in construction for centuries, is the core ingredient in historic mortar. Its composition, texture, and strength – or level of hardness – are completely different from cement or concrete, which are modern building materials suited for new construction. Lime was burned in a kiln on site into a smoldering powder, much like lighted charcoal briquettes. This hot substance was then combined with sand, crushed shells, horsehair, and other natural materials to produce mortar. The resulting hot mix was laid below, on top of and between bricks to form buildings large and small.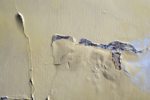 This time-honored construction technique vanished after World War II. During the war, builders used concrete or cement — both pre-mixed, industrially produced building materials patented around 1900 — to construct a wide variety of structures quickly and inexpensively. By the late 1940's, these new practices were redirected from supporting the war effort toward creating new houses, commercial buildings, and highways.
If a historic pre-World War II building is tuckpointed with cement, that modern material's extreme density — or its level of hardness — will cause the softer coal-fired bricks to crack. If a historic building is not tuckpointed properly, it will eventually show signs of structural damage and interior water penetration.
Because of the era in which so many homes were built in Washington DC , tuckpointing brick in these historic buildings should be trusted to experts like Renaissance Development, trusted specialists in the correct application of traditional materials and methods.

chimney repair, patios, retaining walls, steps and walkways.
Visit our Contact page or call 202.547.2345, today.