Tuckpointing Restoration on Capitol Hill
Somewhere between 50 and 100 years after being built or properly restored, an old brick building will begin to show signs of its age and long-suffering exposure to the elements. Many DC homeowners — like this one — are the first generation to properly address the problems of deteriorating mortar and seek the kind of solution that will ensure that the brickwork will remain strong and beautiful for another 100 years.
"We were experiencing degradation of the mortar joints in the facade of our home. The problem seemed to be getting worse with time."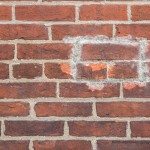 During the complimentary site inspection and assessment, we observed areas that had been "repaired" with spot treatments over the years. In all cases, those areas were in even worse shape than the areas that had remained untouched. The problem being that patching is not a structural solution. To make matters worse, patching is often done using materials and methods that are not appropriate for the age and density of the old bricks involved. This means that over time, the bricks in contact with the patched area will actually crack and even break apart, leaving gaps and holes even further exposed to the elements.
"We received three bids from different contractors. We selected Renaissance because they sold us what we needed, and only what we needed. The Renaissance representatives possess expert knowledge of historic buildings and the unique care they require."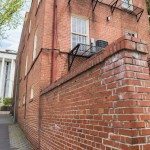 This tuckpointing project, like many that we do, involved the entire exposed structure; front, side, and rear. Located on a public alley, Renaissance obtained all the necessary permits and facilitated communication with neighbors and other alley users, sparing the owners the need to negotiate these important details personally.
"Throughout the process Pedro and the rest of the crew were prompt and courteous. The team respected the fact that we were living in our home while the work was being completed, and they treated our property with such respect. They truly did great work."